[[File:|frame|Lord Raeo's First Job]]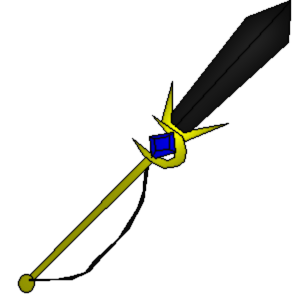 Description
Lord Raeo's Staff of Three is a unique staff with unique abilities. It has the blade of the knight. The staff of the mage and it has the bow of an archer. It uses this to mimick the first three Grand Chase members (Elesis, Lire, and Arme) skills.
Unlocking
Is the first job for Lord Raeo so it does not need to be unlocked.
Basic Moves
Mimick
1st Mp Skill (Mimick Air Spiral): Does the Knights air spiral skill that only does as much damage as the knights first skill, mega slash.
2nd Mp Skill (Mimick Shooting Star): Does the Archers shooting star skill that only does as much damage as the archers 2nd skill arrow rain.
3rd Mp Skill (Mimick Cure): Does the Mages cure skill that does the same amount of healing as the original skill.
Ad blocker interference detected!
Wikia is a free-to-use site that makes money from advertising. We have a modified experience for viewers using ad blockers

Wikia is not accessible if you've made further modifications. Remove the custom ad blocker rule(s) and the page will load as expected.