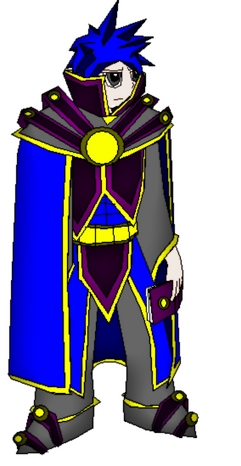 Description
Kyro's 3rd Job attacks come from an Un-Holy Book. He reads spells from this.
Unlocking
Cost
Mission Item
Mission Objectives
12000 GP

Elemental King Mission (GP)

Clear Gaikoz Castle 20 Times
Get Arme's 3rd Job 'Warlock'
Get Ronan's 3rd Job 'Aegis Knight'
Collect 10 Un-Holy Book Fragments

17000 Cash
Elemental King Mission (Cash)

Clear Gaikoz Castle 10 Times
Get Arme's 2nd Job 'Alchemist'
Unlock Ronan
Collect 1 Un-Holy Book Fragment
Basic Moves
 ?
Ad blocker interference detected!
Wikia is a free-to-use site that makes money from advertising. We have a modified experience for viewers using ad blockers

Wikia is not accessible if you've made further modifications. Remove the custom ad blocker rule(s) and the page will load as expected.