There are currently 11 original characters along with 38 fan characters, a total of 48 in of Grand Chase. Each has their own, unique way of fighting, and each possess unique skills in combat.
Base Characters
Edit
Real Characters:
Edit
Fan Base Characters
Edit
1st Job: War Monk
2nd Job: Peacemaker
3rd Job: Enlightened Warrior
4th Job: Grand Master
5th Job: Monk Ultima
Unlockable characters
Edit
1st job Somoner 2nd joc light bringer
1st Job: Gladiator
2nd Job: Warlord
3rd Job: Ares
4th Job: Prime Knight
1st Job: Rune Caster
2nd Job: Gun Slinger
3rd Job: Polaris
4th Job: Geas
5th Job: Kalibri
===
Wesker
===
===
Nereus
===
===
Lloyd
===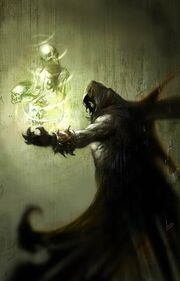 1st Job: Aquaterran Mage
2nd Job: Chosen
3rd Job: Mage of the Four
4th Job: Avatar of the Elements
1st Job: Circus Clown
2nd Job: Magician
3rd Job: Acrobat
4th Job: Animal Tamer
5th Job: Ringmaster
1st Job: Sage
2nd Job: N/A
3rd Job: N/A
4th Job: N/A
5th Job: N/A
1st Job:Tomb Raider
2nd Job:Bazooka Trooper
3rd Job:Army Scout
4th Job:War General
5th Job:War Ender
==='''Sean'''
===
1st Job: Pixie

2nd Job:Aliltancer
3rd Job: Litedancer
4th Job:Elite Fairy
1st Job: Artist
2nd Job: Alchemist
3rd Job: Spirit Caller
4th job: Elite Alchemist
1st Job: Alpha Knight
2nd Job: Oblivion Knight
3rd Job: Chaos Guardian
4th Job: God of Domination (Ascendant God)
5th Job: Unleashed God of Domination
1st Job: Shaman
2nd Job: Archsummoner
3rd Job: Royal Epopt
4th Job: God of Creatures
5th Job: Cruxis
6th Job: God Imperial
1st Job: Dragon Mage
2nd Job: Unknown
3rd Job: Unknown
4th Job: Unknown

13th characterEdit
-1st Job:Ancient Knight

-2nd Job :Guardian Defender

-3rd Job :Paladin Knight

-4th Job :Devil Hunter
2nd Job: Bliss of the Infinity
3rd Job: Ender
4th Job: Power Master
Aliah Frost
Edit
Note:She can be the base character if all the characters reached level 50 or she can be bought in the shop and she doesnt have a GP scroll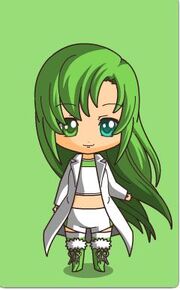 1st Job:Tactical Guardian
2nd Job:Tech Commander
3rd Job:Deadly Nemesis
4th Job:Battle Seraph
5th Job:Tech Empress
6th Job:Grand Tech Valkyrie
Ad blocker interference detected!
Wikia is a free-to-use site that makes money from advertising. We have a modified experience for viewers using ad blockers

Wikia is not accessible if you've made further modifications. Remove the custom ad blocker rule(s) and the page will load as expected.